Picture Frames for Picture-Perfect Homes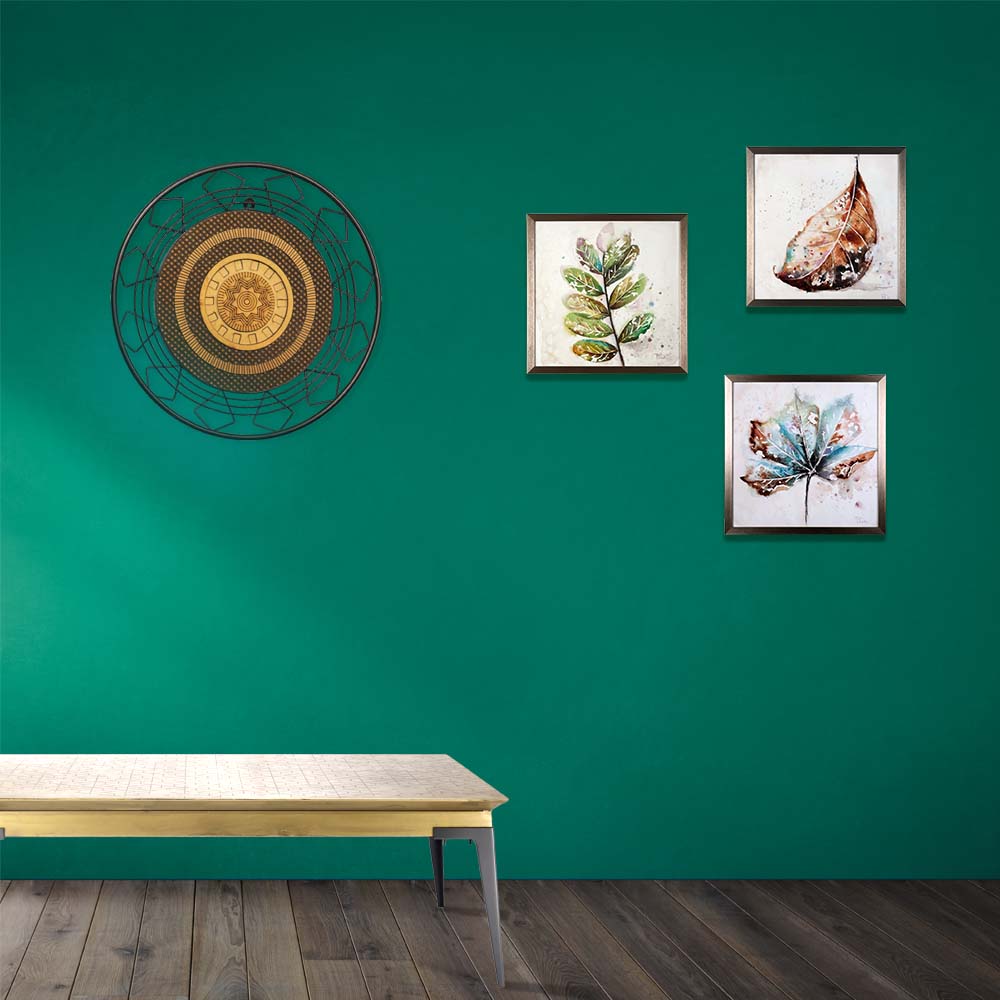 Nobody wants a boring wall in their home, which is why we have wall decor perfect for every room in your house. Adorning the empty spaces of your walls with aesthetic prints, precious memories, and colourful patterns is one of the best home décor ideas. Adding that personal touch and creativity to the area can instantly make it feel more homey and comfortable.
Wall decor can give your room a vibrant, peppy, bright, or eclectic look, depending on what you choose. Not sure how to get started? Here are some creative ways to add a touch of colour to your walls.
Create a picture-perfect wall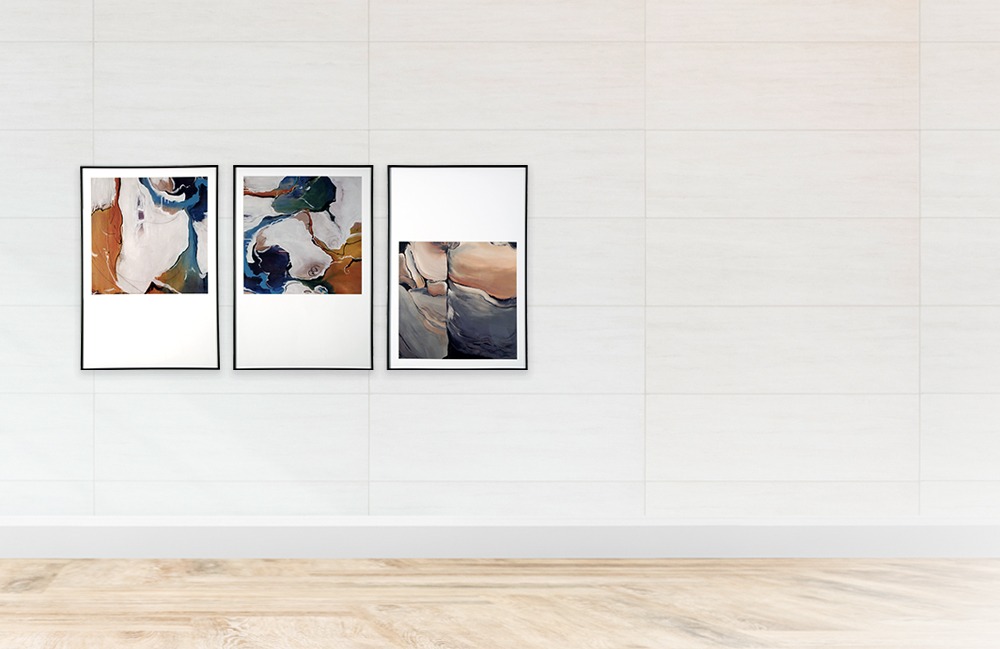 Buy premium quality picture frames for your living room
If you want to make your home that perfect Instagrammable home, wall art can help create picture-perfect interiors. Deck up your walls with hand-painted or printed picture frames to create beyond-beautiful walls. You can go for tropical-themed wall art or go boho to set the vibe. Blank walls are full of possibilities, so let your imagination fly and turn your blank walls into stunning masterpieces with unique picture frames, wall arts or wall decor.
Add a gallery wall
A simple way to add style and personality to any wall is to create a gallery wall. It gives authenticity and uniqueness to your walls. A gallery wall is a curated display of your portraits, posters, paintings, or other wall art, creatively presented on the walls. Before investing in any wall art or picture frames, make sure you have a perfect wall to display the items. Not all walls are built equally, so find the perfect-sized picture frame or wall art.
Make your Staircase stand out
Your staircase area is the perfect place to add some bright and beautiful picture frames. Just make sure the pieces share a similar style or colour palette for a cohesive look—abstract landscapes are an easy option for trying this. You can create a clean and chic photo frame idea by placing one or two large-sized pictures. You can also add some memorable photos to add a more personal touch to your home.
Create a Lovely Living Room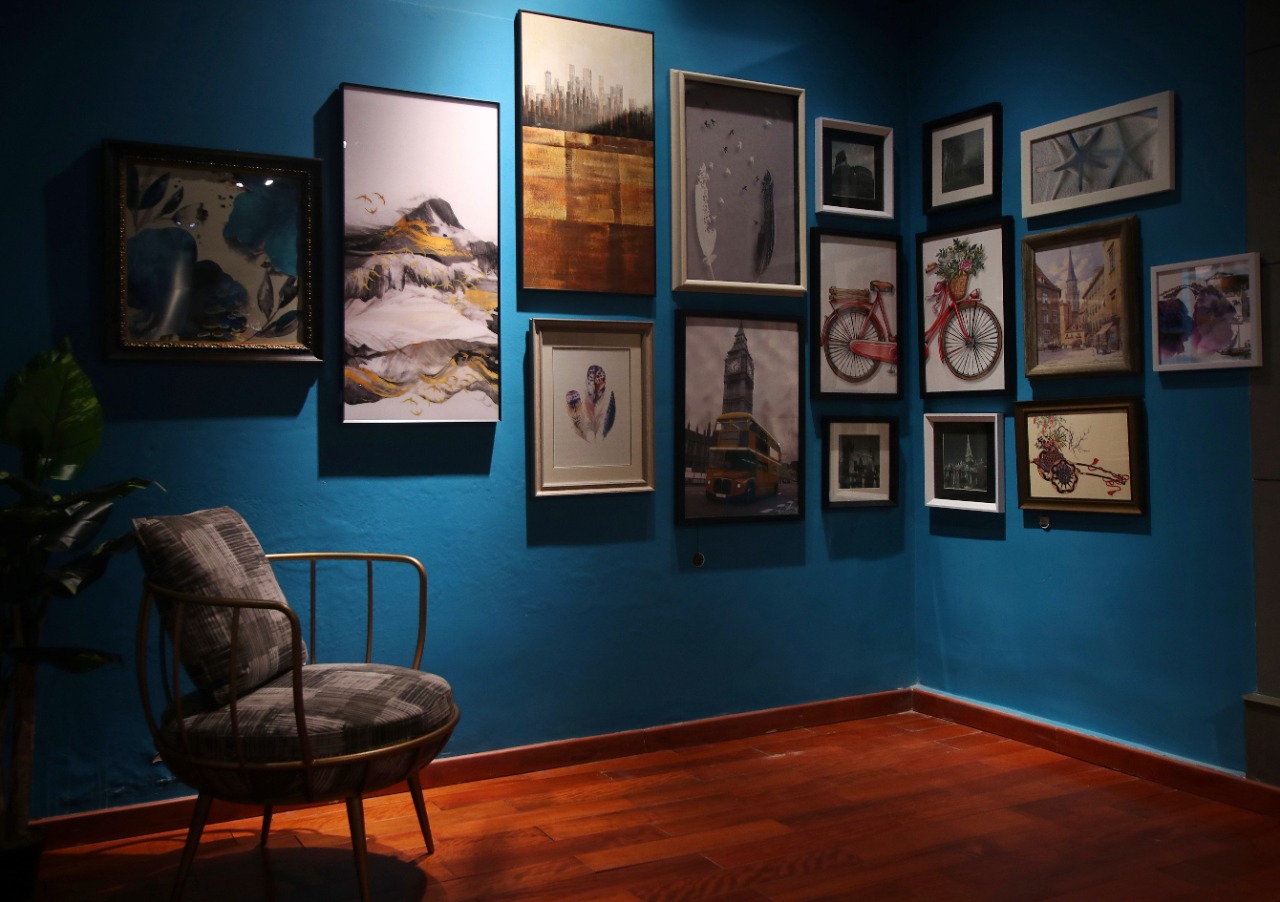 Get creative with your living room to grab the attention of your guests. Complement your furniture by placing large paintings or wall art on the wall. Spice up your boring furniture and interiors with some colourful wall paintings and artwork. Wall art, large abstract paintings, and hand-painted frames will elevate the look of your living space.
Ideal artwork for your Kitchen and Dining
Choose art that evokes warmth and a cosy ambience for your dining space or kitchen. Create a visual feast for your eyes by adding colour and texture to your walls. You can use wallpaper or a signature painting to highlight the kitchen walls.
Going retro with the Bedrooms
Going black and white to add a retro feel to your bedrooms is another trick that you can try incorporating. The black and white frames add depth to light-coloured walls, thereby enhancing them. But if you love to add a bit of pomp and colour to your rooms, then floral art is loved by all, making it the perfect choice for bedrooms. From pretty spring blossoms to joyful and bright flowers, a flower painting will lift spirits and inspire a smile. Awaken your bedroom's look with these great wall decor ideas and make it a heavenly space to rest and relax.
Buy premium quality picture frames from Stories Homes.